SEO for WordPress Websites
If you have a website built in WordPress it is important you fully utilise the many various options, plugins and widgets to get the most from your search engine optimisation (SEO).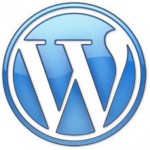 WordPress is one of the most search engine friendly platforms and when optimised correctly it can deliver awesome results in Google, but it is important to ensure this is done properly, bad SEO on a WordPress site can lead to a negative impact in the search rankings and even result in a penalty from Google.
There are a variety of WordPress plugins that can help with SEO, All in One SEO pack is one of our favorites and we also recommend taking advantage of the option to enable Permalinks (which will show page titles in the URL), be careful before you change these as it can damage existing rankings if redirects are not correctly set.
However, installing plugins is only part of the battle, to really succeed in Google there should be an ongoing process of writing and publishing new content, creating (quality) backlinks and taking steps to ensure the site ticks as many of the SEO "boxes" as possible.
WordPress SEO is very much a process of building trust, authority and momentum with Google and we recommend you speak to a WordPress SEO expert to ensure it is done properly and you get the results you need.
At Total SEO we know WordPress websites inside out and we know how to get them performing really well in Google.
If you have a WordPress website that you would like ranked higher in Google simply complete the form at the top of this page and we will carry out a totally free review for you and let you know what needs to be done to get things moving.
Or, if you prefer, call us and speak to a WordPress SEO expert on 01252 329160.

Free SEO Review – get an audit of your website now.
Tell us about your website
We love looking at websites and will tell you how to improve your Google position.
<!- latest-post -->