Main Office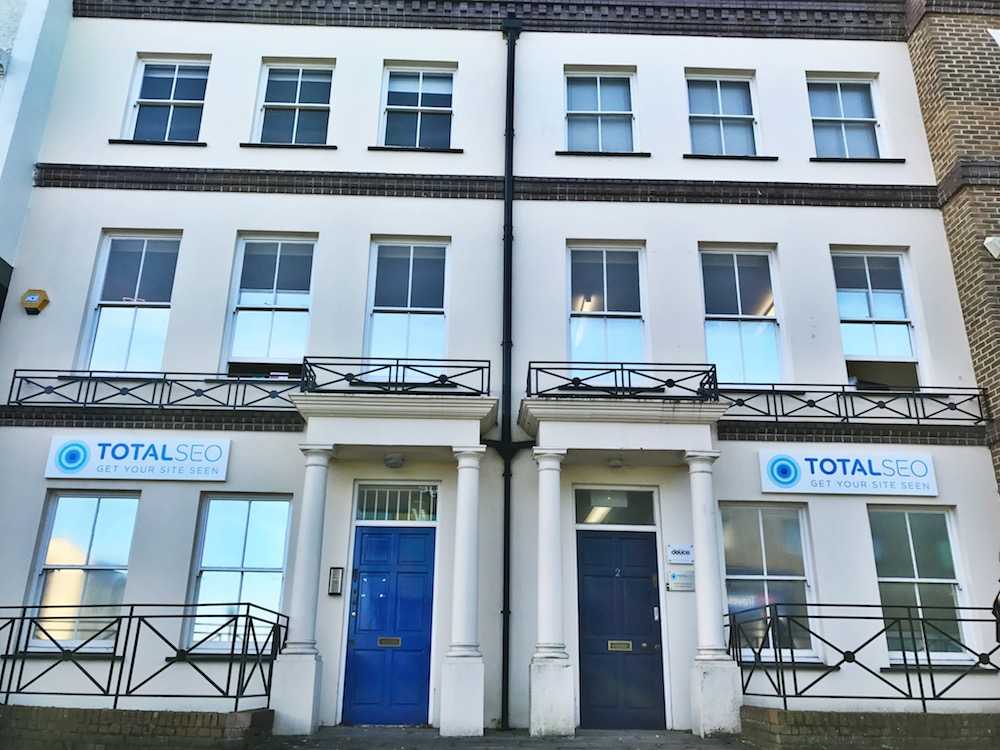 Main Total SEO Phone Number
Call: 01252 329160
Suite 5B Westmead House
Westmead
Farnborough, Hampshire, GU14 7LP
Head office and home of the SEO team.
Get in touch, we would love to hear from you
We provide high impact SEO (Search Engine Optimisation) and online marketing services to businesses right across the UK.
Whatever business you are in SEO review of your website simply complete the form at the top of this page.


Whatever business you are in we can help get your website to the top of the major search engines, including Google, Bing and Yahoo. We are an expert SEO company with considerable skill and experience when it comes to making websites reach the top of the search results.
If your business website needs a boost in the search engine rankings contact our friendly team of SEO experts to find out how we can help you by calling 01252 329160.

Tell us about your website
We love looking at websites and will tell you how to improve your Google position.

<!- latest-post -->