SEO for Wix Websites
Creating attractive websites has never been easier for the novice. Thanks to platforms like WordPress and Joomla it's possible to create world-class sites with little or no coding experience.
And then there's Wix websites.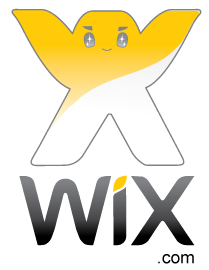 Wix takes the simplicity to a whole new level. It has been praised for its super easy approach to website development, making it really popular for everyone, from musicians to lawyers, cabbies to astronauts.
To get started you simply pick a template design you like and then begin editing literally every element of the site to make it your own. Wix gives you all the tools you need right from the off to create a great website for free.
Wix makes it less of a chore. It's actually quite fun to create your own site especially as you don't need any coding skills.
The only downside to Wix, and a few other similar site building tools, you don't always get the same level of flexibility you would with a more advanced content management system. However, for most basic purposes Wix delivers more than you will probably ever need.
Once you have your awesome site created and ready to go you're going to want to ensure that new visitors find it, that is where we step in. All of our team are experts in Wix website search engine optimisation (SEO) and know what they are talking about when it comes to getting Wix websites showing on page one of Google.
If you have a Wix website that you would like ranked higher in Google, simply complete the form at the top of this page and we will carry out a totally free review for you and let you know what needs to be done to get things moving in the search results.
Or, if you prefer the personal touch, call us on 01252 329160 and speak to a real life SEO expert.
Tell us about your website
We love looking at websites and will tell you how to improve your Google position.

<!- latest-post -->