SEO for Joomla Websites
If you haven't ever built a website in Joomla, there are some important things you should know to make the most out of it. Joomla is a highly regarded content management system (CMS), which enables you to build stunning websites and powerful online applications. Joomlas popularity arose from it's ease-of-use and extensibility and best of all, Joomla is an open source solution that is available to anyone, anywhere, free of charge.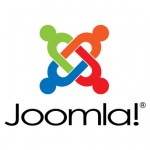 Now you're probably thinking, 'what does content management system mean and how does it work?'
A content management system or CMS, is software that keeps track of every piece of content on your website. Imagine a library where all the books are catalogued and collated, that is how CMS works. Content can be anything from simple text or photos, to high definition movies or the entire works of Shakespeare.
A major advantage of using a CMS is that it requires almost no technical skill or knowledge to manage, and since the CMS manages all your content, you don't have to.
Once you have designed and developed a great looking website template and added all your content to your website and are now ready to open it up to an online world of customers clamouring to buy your services, how do you get people to find you?
This is where we step in. We have a vast knowledge of search engine optimization (SEO) for Joomla websites and can get you to page one of Google so everyone can see your site. We also offer other services, such as Joomla website hosting. Web development for if you want a few tweaks doing that you weren't comfortable doing yourself.
We also offer a critique of your site so you can see how Google/potential customers view you. Everything we do is fuelled by our passion for great service and the love of helping business owners grow from being found online.
So if you have a Joomla website and want to get higher up the Google rankings, what are you waiting for? It's so easy. All you have to do is simply complete the form at the top of this page and we will carry out a totally free review for you.
Alternatively, if you prefer, you can call us and speak to one of our SEO experts on 01252 329160.
Tell us about your website
We love looking at websites and will tell you how to improve your Google position.

<!- latest-post -->