SEO BigCartel Websites
Bigcartel is a purpose built ecommerce site that allows you to create online marketplaces for start up companies. It is marketed at indie clothing brands and artists and it works incredibly well. They have different tiers of plans to suit everyone's wallet size and depending on which one you go for varies what you get. For example the gold package, which is the basic plan, is free but only allows 5 products with one image each to be uploaded to the site.
The best part of Bigcartel is that even if you do pick the free version, you aren't hugely limited to how your website can look or be designed. It offers standard templates for gold members that can also be lightly edited or for the paid packs you can jump right into creating the whole site from scratch, using HTML code for the more web savvy folk.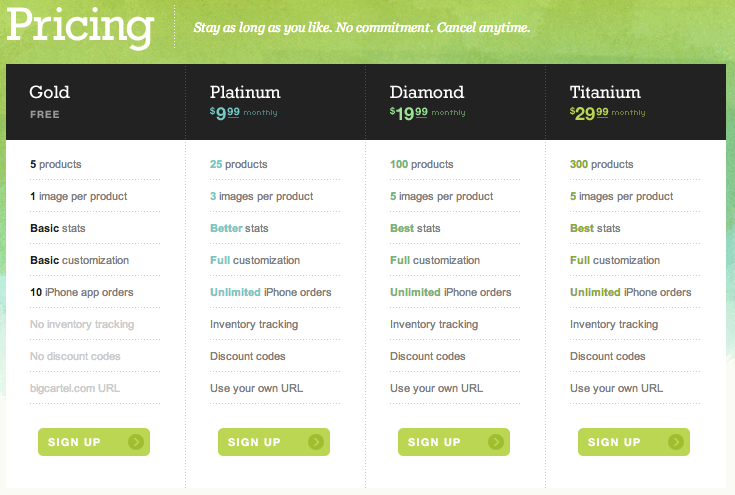 If you have picked Bigcartel for your company website you can sleep easy in the knowledge that we are here to help. We can provide great on and offsite SEO for bigcartel users that will send your page rocketing up the Google rankings. All you have to do is simply complete the form at the top of this page and then we can carry out a completely free review for you and show what needs to be done to get you moving up the search results.
Or, if you want to, you can call us and speak to one of our Bigcartel SEO experts on 01252 329160.
Tell us about your website
We love looking at websites and will tell you how to improve your Google position.

<!- latest-post -->